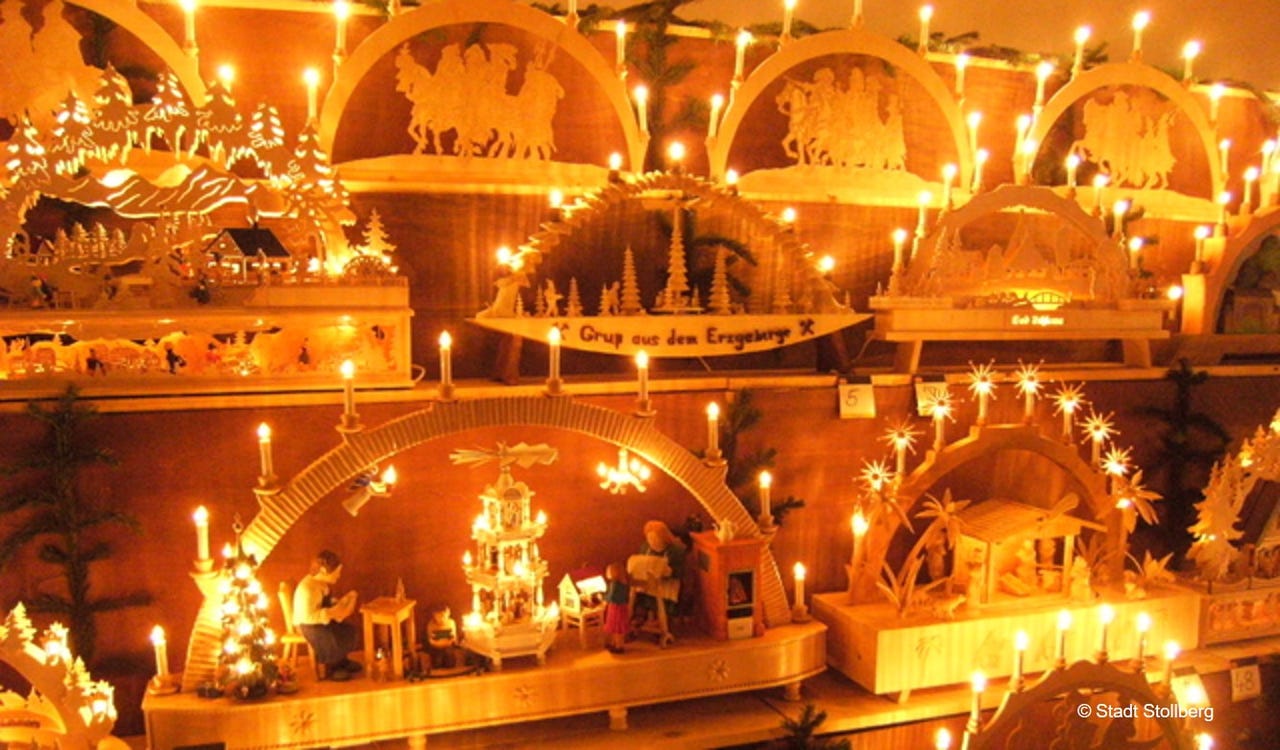 Saxon Christmas feeling for your home
Recreate the Saxon Christmas spirit at home with handmade products from local makers and producers, including wooden decorations from the Ore Mountains, Moravian Stars, incense cones, the original Stollen from Dresden or exquisite Meissen porcelain items. Get ready to browse!
Dresden Stollen, fresh from the oven.
The typical "Smoking Men" from the Ore Mountains in different attire.
Typical Saxon light arch, called "Schwibbogen". During Advent and Christmas time you find them in many windows in Saxony.
Meissen porcelain coffee set.
Wooden pyramid from the Ore Mountains.
"Herrnhuter Stern" or "Moravian Star". They come in different sizes and colours.
Dresden Stollen - ready to be eaten!
Show workshop of "Herrnhuter".
Coffe cups made from Meissen porcelain.